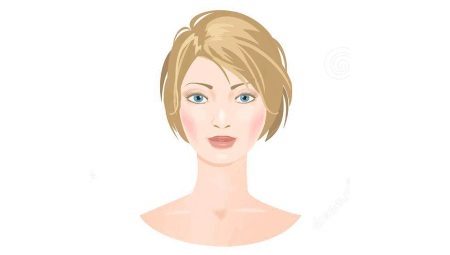 For the proper selection of clothes and makeup, any girl should know what color type she belongs to. Spring type is warm and rather rare for our latitudes. Let's look at what signs can be attributed to such a color type, as well as the nuances that Spring Girl should take into account when making up her wardrobe.
Color Type Features
Fresh, radiant and natural look, sometimes fragile.
Light skin color, which is peach color, pinkish or ivory.
If there are freckles, then their shade will be brown.
Natural pink blush.
Blond hair with brownish warm tint. Such shades as straw, blond, light-blond, brown (light-colored), wheat, and red are noted. Black hair does not occur.
The rapid appearance of tan, which is a golden or honey skin.
Clear and bright eyes, mostly green, gray, blue or turquoise. If the eyes of the girl-Spring are brown, then they will be a warm golden hue.
Gray hair appears rather late, while the hair becomes milky-golden.
Varieties
There are such options spring color type:
Real spring. This subtype is also called Warm Spring, because it is characterized by the presence of warm appearance, often light eyes and light skin (sometimes so light that it is called porcelain), as well as hair of a warm shade.
Bright Spring. The name of this subspecies spring color type is due to the presence of light appearance and blond hair, which have copper or golden notes. The eyes of such a girl are of different shades, but more often light brown, green or blue shades occur.
Bright Spring. The main feature of this spring variety is its bright appearance. These girls have brown hair, and the shade is medium to dark. The eyes are bright, mostly blue, green or blue, but there are also dark ones. The skin of this type is clear and expressive.
Typical representatives
Spring color type includes:
Nicole Kidman;
Julia Roberts;
Mandy Moore;
Valeria;
Millu Jovovich;
Gwyneth Paltrow;
Scarlett Johansson;
Amy Adams;
Anna Kournikova;
Milu Kunis;
Blake Lively;
Emma Watson;
Heidi Klum;
Svetlana Khodchenkova;
Cameron Diaz;
Christina Hendrix;
Beyoncé.
How to choose a wardrobe?
In the selection of clothes for women of this color type, dresses of simple styles are recommended, in which there are broken lines and no elaborate decor.
Romantic style and its elements (frill, ruffle) are considered unsuitable for the girl of the spring color type. The most preferred clothing of classic and sporty style.
Woman-Spring is advised to pick up plain clothes. If there is a pattern in the dress, then only an unobtrusive and soft, for example, speck or small flowers. There should not be too large and bright prints in clothes for this color type.
Summer dresses, elegant clothes, suits and blouses are advised to a girl in the Spring in a bright tone. The most successful variant is tones of yellow and brown or green. A good option would be blue and orange gamma.
Absolutely white color in the wardrobe of the girl-Spring is inappropriate. It is better to choose a shade of eggshell, milk, ivory or cream-white color.
The use of dark shades is recommended for cool weather and is appropriate in outerwear. In addition, dark colors are used for evening dresses, accessories and business attire. At the same time, clothes of absolutely black color are not recommended.
Basic clothes for girls like "spring" should be selected in a neutral range, for example, in shades of gray. Such tones are suitable for business wardrobe and other reasons.
Dresses for the beach and summer season can be represented by bright colors, for example, tomato, scarlet, orange, apple green. Also, bright colors are acceptable for creating accents in business and casual attire.
Fabrics for girls-Spring clothes should be light. Linen, knitwear and cotton are best suited. It is also advised to wear velvet, tweed, fine wool, suede and velvet.
Accessories with this color type are recommended refined and sophisticated. Jewelry made of gold and yellow jewelery will be a good choice, while silverware should be abandoned. Among the stones it is best to pick up amber, turquoise, coral, topaz. If your choice is pearls, then it should be cream and without nacre. With a simple dress cut, large ornaments are admissible, but not dark shades.
Handbag, suitable shoes, as well as gloves, pick up in a brown scale, but preferably a light or golden hue. Black models will not spoil the look, but are considered not a very good option.
Should I change the natural hair color?
Almost always Spring Girl is pleased with the shade of her hair. If she wants to change the color, it is recommended to look at the paints, which will give a warm accent. A good choice is to purchase a golden tone. You can also lighten individual strands.
The subtleties of makeup to complete the image
Since the shade of the eyes of the "spring" girl is often light, with this color type brown shades are widely used from the lightest to fairly dark shades. Also attractive are green shadows.
Pastel shades are appropriate for daytime makeup, so they recommend shades of cream, sand, gold or beige. Under the evening dress fit brighter options, for example, the shadow of coral or lemon, as well as lilac or purple. However, unnecessarily dark shades should be avoided.
For lips, a spring-type girl is advised to select pale pink, but at the same time warm colors. Such shades of lipstick and gloss like beige, pink and coral are considered the best choice. The darker your hair shade, the darker the lipstick can be used, but you should not use very dark shades.
Black eyeliner for spring type girls should be avoided. If you want to add black color to make-up, use a pencil, but blend it well to get smooki-ay makeup.