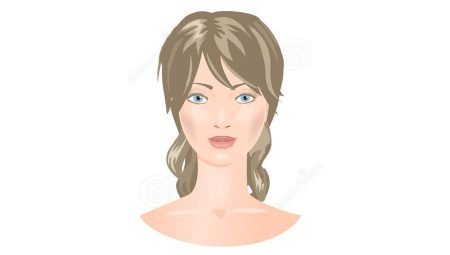 The most common color type in the middle lane is summer. At the same time, he is often confused with Winter, therefore, in order to be able to competently choose things for your wardrobe, as well as cosmetics and accessories, you should know how Summer Girls look and what shades they look like.
Color Type Features
Summer type is considered to be cold, while calm, poorly saturated and muted shades are inherent in it.
Such a color type distinguishes the following main features:
The skin looks soft and delicate, as if cool. Its shade is olive (both light and darker), ivory or porcelain, as well as pink or rose-beige.
It is often noted the presence of redness and visible capillaries, as well as gray-brown freckles.
The blush that appears in girls Summer is pink and uneven.
Sunburn on the skin of a summer girl occurs quite quickly, but with a porcelain or pink shade, the skin burns with ease.
Summer Girl's hair is most often light brown (light or medium tone) or ashy (blond or brown), as well as a mouse-brown tint.
They often fade in the sun, acquiring a cool subtone, which, when diffused in light, is distinguished by the appearance of golden or platinum ebb.
Summer girls start to go gray early, but rather slowly. Their hair becomes ashen.
A feature of the girls summer eyes is the lack of brightness and blurred. They are most often represented by a blue, gray-blue and blue tint. There are also "summer" girls with green, green-blue, gray-green, light brown and hazel eyes.
Eyebrows are always light brown.
Varieties
Depending on the dominant appearance, there are such subtypes of summer color type:
Cold summer. It is also called the Real or Natural Summer. The main features of this subtype is considered the presence of a cold appearance. The hair color of these girls is often light brown (there are both light and dark versions), and it has an ashy color. The eyes are most often bright - mostly blue and gray, as well as green.
Soft Summer. This kind of summer color type is noted for its soft appearance. The hair of the girls of this subtype is also blond, but their shade is unsaturated (it is also called mouse). The shade of the eyes is also mostly light, but its difference is softness and the presence of haze.
Bright Summer. The appearance of a girl with this subtype of "summer" is bright, which is primarily determined by her face tone, hair and eyebrows. The main differences of this "summer" variety include light ashy shade of hair, pale smoky light eyes, as well as light and delicate skin tone.
Typical representatives
To the "summer" color type include:
Jennifer Aniston;
Reese Witherspoon;
Emily Blunt;
Cate Blanchett;
Keri Russell;
Michelle Pfeiffer;
Kate Middleton;
Miley Cyrus;
Sarah Jessica Parker;
Rosie Huntington;
Olivia Wilde;
Naomi Watts;
Natalia Vodianova.
How to choose a wardrobe?
One of the most successful styles in the summer girl's wardrobe is called romantic. "Summer" beauties are very outfits with feminine frills, ruffles, lace.
The color palette most suitable for a "summer" girl is discreet and muted low-key tones.On these beauties look ideally blurry shades that can be called powdered or cloudy.
The main color for the wardrobe of the girl-Summer is advised to choose blue. The most attractive looks a woman of this color type in dim-blue, jeans-blue, blue-gray, soft blue clothes and many other shades of blue gamma.
In addition to blue, the summer color type is recommended to wear purple, dark pink, and red.
Truly white color "summer" girls are not suitable. It is better to replace it with a shade of eggshell, bleached oak, platinum, and also with cream, creamy or milky color.
For the girl Summer there is clothing in brown tones if any shade of this color is distinguished by the presence of a gray subtone.
For underwear, sundresses, t-shirts and shirts, women of summer color type are advised to choose light shades, which are called bleached. Such clothes of mint, pale pink, violet or cream color are especially suitable for them.
In sports and evening clothes, "summer" girls can choose trendy bright colors, but they should be presented in small quantities. A good choice would be shades of summer greens, emerald, blueberry, watermelon pulp, summer dawn.
Pure black color for the summer type will be a bad choice, as it will highlight the flaws of light skin. Also, girls like "summer" are not advised to wear warm colors, for example, tomato, salmon, brick, apricot or mustard.
The most suitable fabrics for the summer color type are materials that flow and are rather plastic. They should not be too voluminous or very smooth. A good choice would be clothes made of cotton, jersey, matte silk, flax, jeans, tweed, knitwear or fine cashmere. Too dense and coarse tissue should be avoided.
As for the patterns on the fabric, the geometric prints and stripes summer type are not recommended. A reasonable amount of checkered pattern is acceptable, consider a rustic, abstract and ethno print a good choice. In this case, it is desirable that the color patterns were not striking and belonged to a cold range.
Accessories for the summer color type should be selected with an unusual pattern and interesting shape. It is important that the range of jewelry was cold, so the most successful choice would be jewelry made of white gold, platinum or silver. In this case, the gloss should be avoided, preferring matte products. On the "summer" girl looks great jewelry made from aged metal. A good option is pearls, if it is white, pink or gray. If you want to wear jewelry with stones, then recommend products with light emeralds, pink garnet, diamonds, aquamarine or blue sapphire. From jewelry, a good choice would be products made of wood, beads, matte soft leather or dull plastic.
The best material for shoes and bags is called suede and leather, but such materials should be of a calm tone and a matte or semi-matte surface (patent leather will look unnecessarily coarse). Very attractive on the girl-Summer looks shoes with a small wedge heel or a sophisticated neat heel. In addition to the skin bag can be woven or straw.
Should I change the natural hair color?
Many "summer" girls are unhappy with their natural hair, considering their shade to be boring and expressionless. But when repainting, they often choose the wrong tone — either too dark or warm. As a result, the summer appearance changes dramatically.
So, if you want to change the color of the hair, without destroying the contrast of your appearance, it is best to stay in a cool palette. In addition, you can color or partially lighten some strands.
The subtleties of makeup to complete the image
Shadows for the girl-Summer should be a gentle and cool shade. A universal option is the blurry tones of gray, blue, pink and green gamma.
Bright lipstick summer type is not suitable (unless the girl has a contrasting appearance), so it is better to look at the pale pink shades of lip makeup.